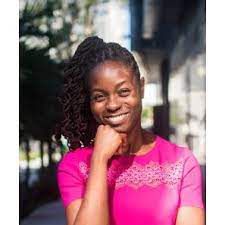 In the Spotlight: Nicola Brown of KOKORO
By: Colleen McBride
Interview with Nicola Brown, KOKORO CEO
By: Colleen McBride
KOKORO is an integrated health platform dedicated to whole human wellness that empowers leaders with evidence-based tools, a like-minded community, and feedback for optimizing their health—and their lives
Talk to me about KOKORO—who are the primary clients you're helping? What type of tools do you use?
We create spaces for people to explore the essence of life in community. We support communities to thrive with frameworks and networks of connection. KOKORO is a digital health platform that provides integrative health solutions for individuals to navigate their health in a community of like-minded people. We utilize the science methods and tools in humans to improve your emotional health. All of these tools are simple and translatable—small steps to transition your life into what you want. It's also care-based, so you have a community to support you. We work with entrepreneurial support organizations (ESO's), corporations, and healthcare to support their ecosystems, such as Doyenne. Doyenne has partnered with KOKORO to support their entrepreneurs' emotional and financial literacy. We do that in a cohort fashion.
What are your ideas for the future of KOKORO?
Our future is bright and we look forward to supporting additional systems across Wisconsin and expanding throughout the US and globally. We believe in a world where people have access to peer communities so that they can be well and do well in the flow of their lives. We look forward to incorporating additional technologies to support the growth of relationships thus decreasing the loneliness epidemic that we have been facing.
What inspired you to pursue a company interested in a more holistic approach to health?
Health is critical to our existence, without good health, we cease to exist. There is an epidemic of burnout right now, resulting in loneliness and lack of meaningful connection with peers, especially when you become a leader. My "why" is helping others to develop a blueprint of the capabilities, qualities and skills needed in order to achieve wholeness and one of the ways I've always done that is by developing experiences, pairing them clinically accepted tools and providing a feedback loop that anchors you as you journey. In my experience, I've found that the higher that you go, the less likely you have spaces to have genuine conversations with people about your life. Not with the expectation that someone will solve this for you, but simply offer support because someone has heard or seen you in a different way.
What do you think is the biggest challenge to maintaining a healthy lifestyle for people today? How do you define someone who is "healthy?"
Remembering the tools that you have when a crisis occurs, because having space to think is critical and lots of time we jump into action instead of pausing to think about the best possible ways to navigate.
Start writing here...