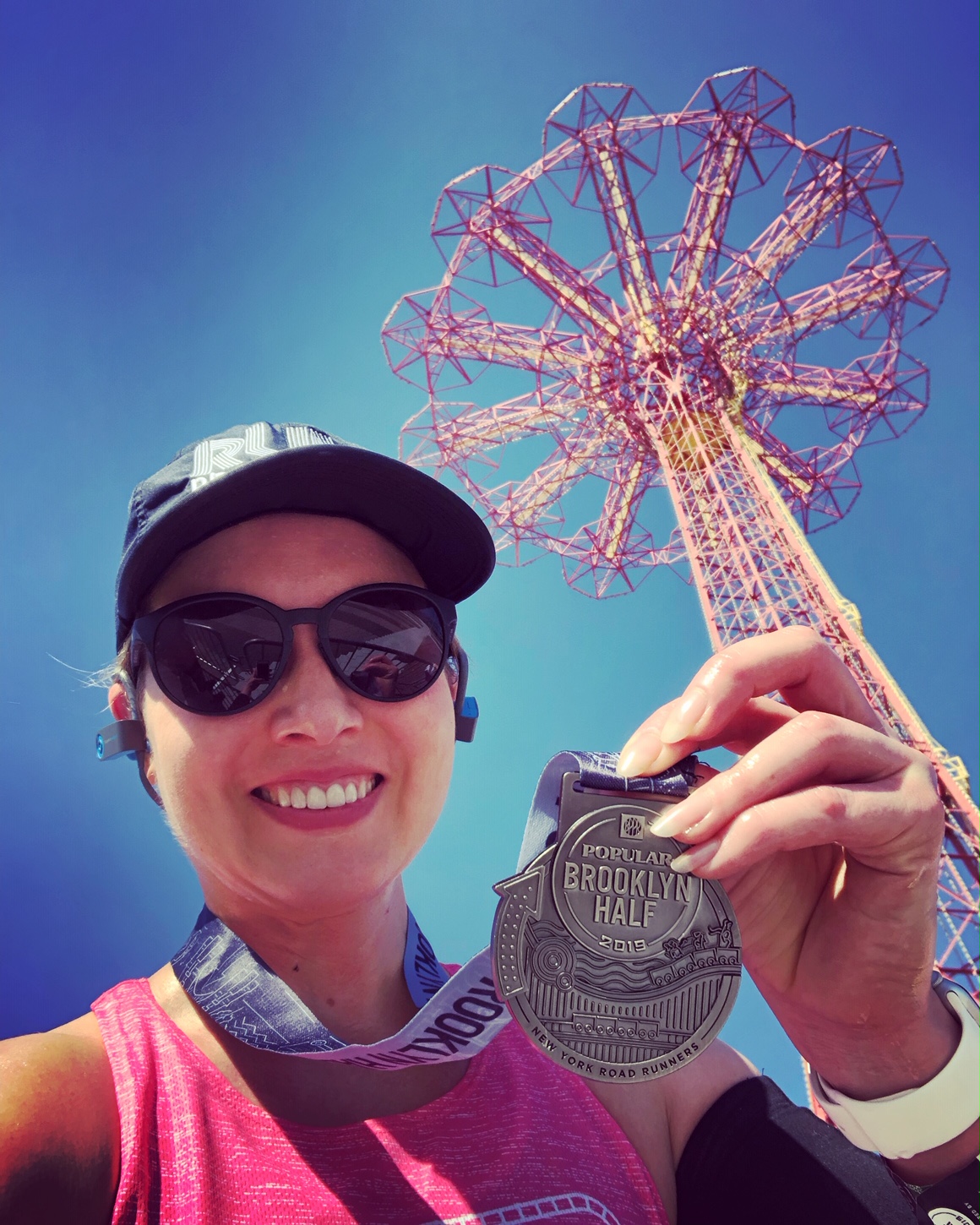 In the Spotlight: Sarah Hague, former logistics head at Glossier
Ever since Amy Gannon listened to the Glossier episode of How I Built This, she's been fascinated with the company, which has developed an incredible connection with its customers and managed to scale from a beauty blog into a billion dollar cosmetics company in five years.
Luckily, through Doyenne member Laurel Burleson, we have a connection to a former Glossier leader. Sarah Hague, Laurel's sister, just left a job as Executive Director of Logistics Operations at Glossier to become the Vice President of Omni Channel Supply Chain and Operations at CoverFX. While she couldn't share any secrets about Glossier's magic recipe for customer connection, she still had a ton of great insight for entrepreneurs who are building high-growth companies.
Check out the edited transcript of the highlights of our conversation below, and find out what kind of job Sarah recommends for your first job out of college.
Why were you drawn to working for Glossier?
I liked the overall message — 'we're not going to tell you how you're supposed to look,' which was really very different from the message I had grown up with. It was always like, 'You're doing it wrong, and we'll tell you how to do it right.'
In terms of where I was in my career, I had stepped out of startups for a while and went to a hedge fund. I had a good experience, but I missed the energy of a smaller company that was building and growing.
And the connection Glossier has with its customers is very special. I don't know if it could have existed 10 years ago, using Instagram to have a conversation. I am far from a predictor of future trends, but it will be interesting to see where Instagram goes, what replaces it — and not just the beauty industry, but how any direct-to-consumer industry develops as a result of that.
You've been working in startups for a lot of your career. Is it your ultimate goal to found your own startup?
I'm trying to position myself to run a company at some point. Whether it's one that I myself found, or as a cofounder, or coming in early stage, that's my goal. I've always thought of that as more of a COO position. I'm not a salesperson. I really enjoy working with people, helping people work better together. Building and growing teams — I chalk all of that up to managing the inner workings of a company.
You've said you love the operations and people side of startups, and managing dynamic growth, which Glossier has certainly seen. On the operations side of things, is there a difference in the way you make decisions when a startup is low on funding versus right after closing a big fundraising round?
In my experience, I haven't noticed that. Being in operations, you always want to make the smartest decision possible, regardless of how much funding you're working with. We're going to reduce the shipping time from X to Y. What are we going to save in terms of cost? Will we be able to handle more orders per day? I'm always making that business case. It's always the smartest thing for the company, given our strategic goals — which are always to have better customer service without spending more money. My decisions were always going to be in line with that regardless of how much money we had.
A lot of entrepreneurship programs seem to push students to graduate and start their own company right away, but would you recommend getting a job in a startup first? Or even a Fortune 100 type company?
There's something to be said for your first job or couple of jobs after school to be in larger, more established environments. Not to say that's the right path for everyone, but my first operations job was at a company that was bigger, more established, and had been around 100 years. I got to understand this as the gold standard. This is what great operations looks like. So then when I worked at my first startup, I could take that framework and apply it to a completely different situation. That experience was really valuable.
If I had only worked at startups, I'd have an idea of how things have been done — but wouldn't have ever seen what it looks like when it's beautiful.
You mentioned that you went through a leadership development program at that company. What were your top takeaways from that?
There were several things that company did really well. First, the customer was always first. You could be answering the phone and talking directly with customers or you could be out in the warehouse shipping orders, and what was best for the customer was always part of the discussion. And they were really smart about that. We have a singular purpose here: to deliver our value proposition to the customer.
The second thing they did well was they were open with sharing their philosophies about what makes a good customer experience. And they were extremely pragmatic in choosing what to spend time on. You could be in a meeting with the top leaders of the company dissecting one phone call from a customer — because they made the strategic decision to spend that time on that call.
And the third thing is they were very intentional with the opportunities they gave folks who worked for them. They knew who I was, they cared about my development, and they wanted to give me opportunities.  
What is your advice for managing the operations of a business as it scales up?
It's tricky. When you're first starting out and it's super early, you just do what you can. I see my sister (Laurel) launched her food cart a couple years ago. It was just her and she had to make it work any way she could, and not think about how it's going to scale. But you start to get into a position, particularly for e-commerce companies, where it's important to make decisions that won't be a bandaid. It doesn't have to last 10 years, but you should be asking, "Will this be obsolete in 6 months?" If we grow 10X more than we're predicting, will this still hold together?"
What do you think most startups neglect when they hit a crazy growth spurt?
Especially with direct-to-consumer e-commerce brands, a lot of what you focus on in the early stage is branding and marketing, what your UX is like, and fundraising. But some of the back end, like your site infrastructure, or what your accounting team is doing — some of that gets deprioritized. You have to start paying attention to that or else things will start falling apart because your back end can't handle it. You can't go for 3 or 6 months on the tech roadmap without having any improvement on the backend (digital and physical), or else you just won't be able to grow.