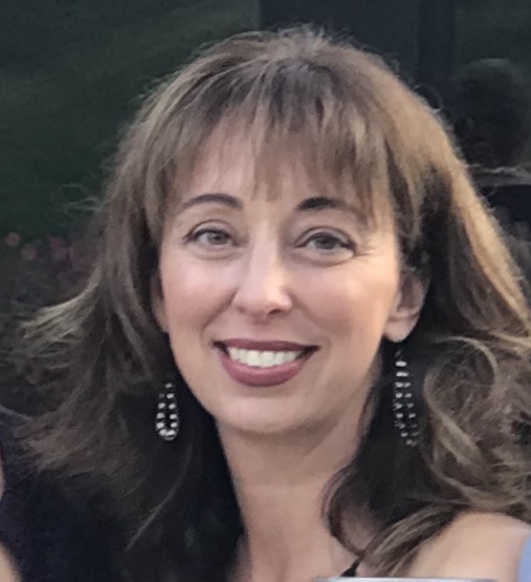 In the Spotlight: Stacy Jax, founder of Trinity Gunshot Alarm
 Stacy Jax doesn't think of herself as an entrepreneur, just as a "person who recognizes a problem, and pulls together the resources and people to help solve it."
I think she's being too modest, because if that's not the definition of an entrepreneur, I don't know what is.
But don't be fooled by her modesty. As the creator and owner of Trinity Gunshot Alarm, Stacy is blazing a trail in a world that five years ago was completely foreign to her. Today she has experts in education, law enforcement, and security closely watching her work.
Trinity Gunshot Alarm is like a fire alarm for a gunshot, but it's much more sophisticated. The proprietary gunshot sensor instantaneously identifies the time and the exact location where the shot/s were fired and sends that information to a notification system, giving first responders and building occupants critical information to guide their potentially life-saving decisions.
Stacy said the product has gone through significant testing and trialing to assure the sensor will be very accurate. A final live weapons test is scheduled with the pre-production sensors in a local school on March 23, 2019. With the expected positive verification of the sensor reporting, she and her team will be installing three beta sites with their system by April 30, 2019.
I chatted with Stacy about the milestones she has reached so far, and the false starts and challenges along the way.
What made you start this project?
I started working on this project after the Sandy Hook Elementary shooting. Being a substitute teacher, I asked myself, if I was in that situation, in an unfamiliar building, where are the exits? What does a gunshot even sound like? And I thought, there has to be something I can do to help mitigate this type of domestic terrorism.
How long has the gunshot alarm been in development?
Because I've been mostly self-funded, it has taken several years from when I first had the idea. We've been very passionate and diligent, and had to watch our budget. By bringing on some critical advisors and a technical development specialist, we've been able to make great strides over the past three years.
What kind of response have you gotten from schools and the media?
Last March we tested a prototype model we developed. The test was covered by a local news station. That coverage then went viral, — information on our company and our product was in all the Wisconsin media, the LA Times, Washington Post, several security, education and law enforcement magazines. It was a tiny proof of concept, but there was such a great response that it confirmed for me we were on the right path of a needed product. People were calling me saying they wanted it in their schools, and that encouraged me to pursue and find funding to get this product launched!
When you first started working on this product, active shooter drills weren't really happening. But now they are, and many schools are struggling to agree on the proper protocols. For example, if you create doors that automatically lock if a gun is fired, you might lock dozens of students in the hallway with a shooter. What's your perspective on this problem, and where your sensor fits in?
It's such a multi-faceted problem, you have to have a multi-layered solution. Our detection sensors are part of a comprehensive response plan. They provide instantaneous notification to first responders with the exact time and location where the shot/s were fired. People in the building, who are the actual first responders, can then make their decisions based on this accurate, timely information. Obviously, you need to have active shooter protocols (e.g. ALICE) along with other tools in place.
So you had this great idea, but no development experience. How did you go about developing the technology?
That's been one of the biggest challenges. My approach to solving this problem is from the perspective of a teacher in the classroom and being a mom. This is a very technical solution that required a lot of help that I got from finding and developing a team of people and companies that can take my ideas and make them into something real.
I found a hardware and software development company that has far exceeded my expectations. I understand the market and the customer needs, and the collaboration on potential solutions has been awesome. We've created great partnerships, ones where we can both grow with this opportunity. We even have a patent pending now!
You have to be brave enough to go into uncharted territories.
Did you have any false starts with development companies?
Of course, that's part of the learning curve for any entrepreneur, I had a false start with another supplier, and we had to part ways over some of the technical rights. I had to interview 10 to 15 other companies before I found this one, but it was worth the effort!
What were you looking for in that interviewing process?
I wanted a company that was easy to work with and willing to simplify some of the 'technical-ese' to bring it to my level. And I also wanted a combined solution — software and hardware. The most impressive thing about this supplier is that they have been so helpful and responsive to my startup needs. I contacted them end of April 2018, and needed to have a sensor that I could test during an active shooter training at the courthouse May 3, 2018. They put in so much extra time and effort, and even overnight shipped the sound sampler prototype on May 1. I was able to test on May 3. That was really impressive to me, and we have been off to the races ever since then. It is very difficult as a small startup company to get other companies to provide that level of service and commitment when you have nothing to sell yet.
Do you have any employees yet?
I've brought on a product development lead. He's my translator for the product development team since it's gotten so technical and complex. It's important to surround yourself with anyone who has skills you don't have to be advisors for you — and I have been blessed with many of our engineering, business, financial, and patent 'friend-advisors' working for little or nothing. With cash flow always an issue in small companies, it's smart to delay putting too many people on payroll.
What is it like marketing a product like this? Is it tough to get the messaging right or is it an easy sell?
On one hand, it sells itself, since it is such a hot-button issue. We have been blessed with getting excellent traction on potential sales targets with our press and activity at tradeshows. It's a no-brainer, value-driven solution. We're providing the sensors with gunshot sensing and notification technology to companies who, in many cases, need a gunshot detection solution added to their basket of security products, i.e. mass notification, mapping, or other services related to emergencies. They are so excited about having this technology to integrate into their tools.
I get a few surprises when talking to people in the market place, for example, some law enforcement officials don't know that gunshot detection is a viable option. It has taken a lot of effort in raising awareness of this new and exciting technology that every education, religious and workplace should have installed.
How have you worked with Doyenne?
We had a large insurance bill coming due, and we were tapped out on funds. I applied for the Doyenne Grant with three days left before they closed the application. I received the grant. I was so thrilled, and then I met with Amy (Gannon) — and she is so smart and really a terrific person, does it get any better? I love to watch her think. It's an amazing support network. And I love the way they think things through, and tell you that, yes, this is how you're supposed to be feeling as an entrepreneur, don't get frustrated. And then we keep moving on!
I just did the (Doyenne) Retreat this last weekend and that was amazing too. Talk about really forming things up and refining the scope of what my business needs to look like. The people and resources Doyenne makes available to their entrepreneurs are top notch and definitely not anything one single entrepreneur could pull together for themselves.
Have you found any other investors?
We did find an investor, a good fit with great technical experience and a real commitment to this mission. So at this point of business development, our funding needs are currently satisfied, but within the next year, as we go into manufacturing production, we'll need to get additional working capital funds, and we'd like to consider Doyenne for that. They're just an amazing organization all around.