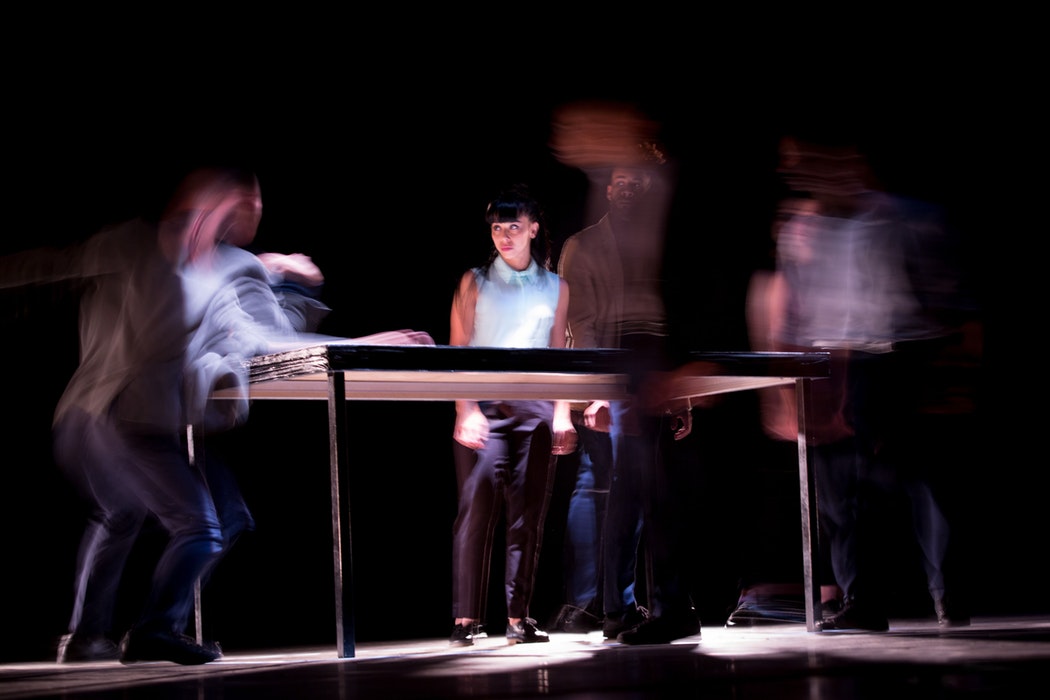 Let's Talk about Depression and Entrepreneurship
8/30/2018
Kate Spade's death was a heavy blow for me.
Here was a woman — an extremely successful entrepreneur who I looked up to — who looked like she had it all. From what we know, her suicide was a surprise even to her family.
We tend to think that successful people can't struggle with depression, even though the facts clearly tell a different story. As if we needed more proof, we saw depression take the life of Anthony Bourdain that same week.
We know there's a stigma around mental health and depression. I would argue that it's even worse for women entrepreneurs. We're hyper aware of anything that might make us look weak. Many of us face barriers in entrepreneurship because of our gender, and we feel pressure to appear strong and unbreakable in public. The last thing we want to do is give anyone another reason to think we are weak by talking openly about depression.
But that's exactly what I'm going to do today, because Kate Spade's death also reminded me of another truth: You can struggle with depression and STILL be a great entrepreneur.
I've struggled with depression for at least the last 15 years.
I first started taking antidepressants in college. I was tired all the time. I had insomnia, and I was withdrawing into myself. I didn't want to be around people. My first doctor encouraged me to think of the medication as a sleeping pill. My second doctor rejected that — I needed to call it what it was.
I worked as a teacher for eight years. From 2007 to 2014, my identity was wrapped up in being a teacher. But in 2011, I started pivoting into entrepreneurship because teaching in a traditional classroom in public schools had brought me to one of the lowest points in my life.
I loved working with kids, but I hated the bureaucracy of teaching. There was never enough support for students or teachers. There were days I would just drive myself home crying because when I would ask for help, I only received more criticism. I was told to figure it out myself because what happened in my classroom was my problem.
I mentally couldn't handle it anymore. I couldn't wait for 4 PM to go home and pour a glass of wine because it felt like the only way to survive what was happening at school. I found myself being a bad life partner, doubting myself and others because I'd been groomed to second-guess everyone and everything.
So in 2011, I founded Fractal, a S.T.E.A.M. enrichment program, and started a three-year transition away from teaching. I finally quit teaching in 2014. And while I miss working with the kids and learning as much from them as I hope they learned from me, it was one of the best decisions I could have ever made for myself.
Starting my business and switching into entrepreneurship did not cure my depression, but it was a good distraction at first. It gave me something to focus on. I love to-do lists and structure, so creating a startup left me will little time to focus on distractions or ponder "what-ifs."
At its prime, Fractal was in five schools. I was running programming on the weekends, doing three weeks of spring break camps, eight summer camps, and two weeks of winter camps. And on any holidays, I was doing programming.
I was building momentum and preparing to expand into more cities. But in 2014, my passion for women's entrepreneurship led me to put Fractal on hold and devote my full attention to Doyenne.
Running a business makes me feel complete in ways teaching left me empty. I always have something to do. I feel like I have more self-worth and provide value to the community in a way I couldn't when confined to a traditional classroom.
But I still have those days when I just want to stay in my room with the lights off, shades drawn, blankets over my head and I don't want to talk to anyone. I just want to sleep.
I've come to learn that my triggers are when I get challenged, and I start feeling unsure and unequipped for the role I'm in. When I feel like I don't know everything I'm supposed to know, I try to avoid making decisions, and then I get mad at myself, and I just want to escape with a book or TV.
It's scary for me to share this with you all. But I think it's so important to talk about depression with entrepreneurs. Like Amy wrote in her last post, taking care of your mental health is a major part of being a good CEO. And for some people, that starts with recognizing depression for the beast of a disease that it is, and seeking treatment and developing coping mechanisms.
Through the years, I've developed a few coping strategies. I can now recognize when I'm starting to slip into a dark spiral and work to pull myself out.
The biggest strategy is having a strong support network. For me, that's people like my husband Chris. My business partner Amy. My core friends that I can call or text and say, "I need you right now."
But sometimes — especially in the winter when the weather keeps me cooped up inside — I seek professional help. I have a therapist who provides an outside perspective. I can listen to the therapist in ways I can't listen to Chris. If the therapist says it, I think it's rational. If Chris says it, I say, "F**k you, go away."
Finding hobbies helps. I love to garden. I like to go and do things with people that I care about. Simply taking that time to reflect and disconnect helps me break out of the vicious cycle of self-doubt that pushes me to withdraw into my comfort zone.
And usually, that time away helps me return to face my challenges with more confidence. I often need time to think about challenges and tough decisions. If I'm pushed for a quick answer, I get overwhelmed. When I take time to think, I realize who I should reach out to for help. I get over my fear of looking like an idiot just for asking, and I come up with a plan for how to move forward.
These strategies work for me, most of the time. There are still days where I walk into the office and have to admit that I'm having a rough day, and I don't know how productive I'll be. Or I have to cancel a meeting because I don't have the mental energy to get through it. On the days when I've tried to power through without taking a step back to acknowledge and recognize where I'm at, it usually ends up turning into a bigger mess.
Depression isn't something I'm going to wake up tomorrow and not have. It's something that I'm going to live with, and work through. But I'm not ashamed of it, even as an entrepreneur.
If you're an entrepreneur and you struggle with depression, know that you are not alone. Admitting it does not make you weak. It does not make you less of a person. It does not make you less of an entrepreneur.
In fact, it puts you in company with some of the best entrepreneurs in the world. It's time to end the stigma and make sure we all get the support and treatment we need.