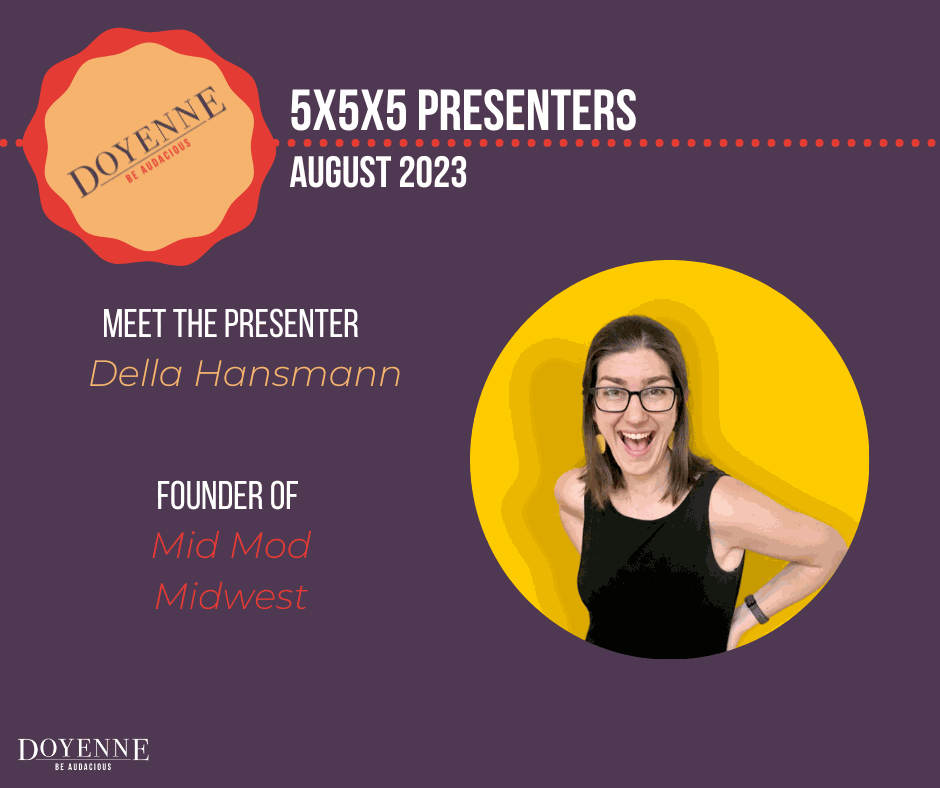 DELLA OF MIDMOD MIDWEST 
Hi, I'm Della Hansmann, architect and mid-century enthusiast. I help clients match their mid-century homes to their modern lives. I've designed timber frame straw bale passive solar houses in rural Wisconsin and dramatic modern interventions on historic homes in Chicago. I absolutely loved spending the first ten years of my career creating bespoke houses and remodels for people who could afford to hire my fantastic first two firms for start-to-finish design work.  
But at the same time, I got frustrated because most people don't get that chance.  The old system of architectural service just isn't working. That's why I founded Mid Mod Midwest! We provide a more accessible and affordable way to connect with and help regular homeowners.