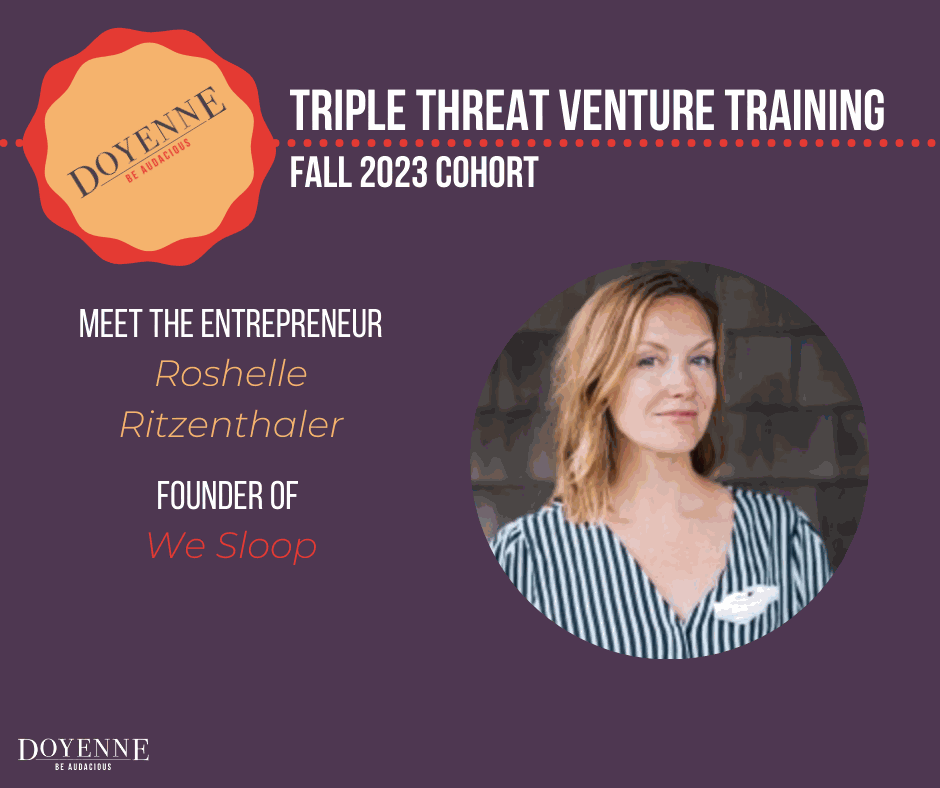 ROSHELLE RITZENTHALER OF WE SLOOP
Chartering a skippered sailboat is an incredible way for families to immerse in a vacation destination and learn about the importance of our inland lakes and seas to eco-systems worldwide. However, it's nearly impossible to ensure that a captain and sailboat are prepared and cater to families, including safety, logistics, gear, activities onboard, and captain/family fit. 
We Sloop works similar to AirBnB or Kid & Coe, providing a platform for a) finding and reserving sailboat charters that accommodate and cater to kids; b) offering fun and informative families-focused sailing products and services, including local kits to get kids excited about their upcoming vacation and sail knot tying games to get them ready to 'help' onboard, and c) "We Sloop Select" sailing charters that are visited and checked out by our teams.