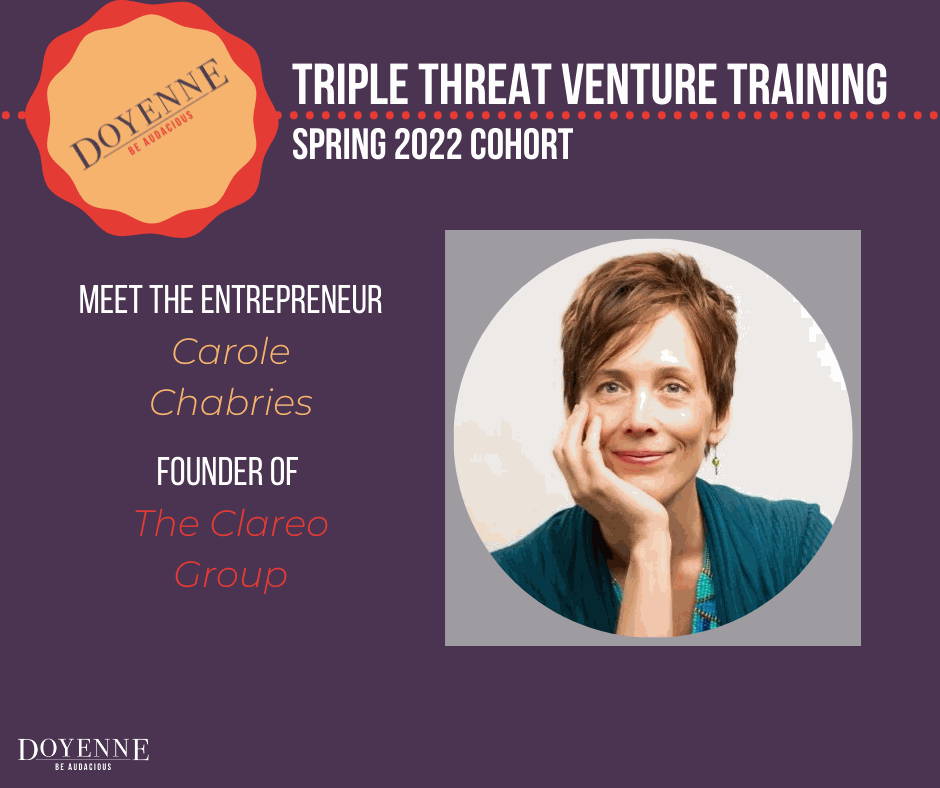 Carole Chabries of The Clareo Group
The Clareo Group works to eliminate the suffering caused by poor leadership that minimizes people's talents, ignores their gifts, constrains their power, and extinguishes their light.  Mission: To equip people to lead with clarity, purpose, and joy. In higher education, faculty are often promoted into positions of leadership with little to no experience in basic supervising, let alone leading a team of colleagues to a vision of success. In addition, at many colleges and universities only a few chair positions turn over every year, so while there is consistent churn there is rarely a significant # of new leaders at a given institution to make it possible for the organization to invest in leadership development. 
With 20+ years of experience developing leaders in higher education, The Clareo Group provides tailored workshops and coaching to groups of colleges and universities seeking to support their new faculty leaders through individual growth and group coaching. 
Learn more about The Clareo Group
Watch Carole's Pitch from the Spring 2022 Showcase event