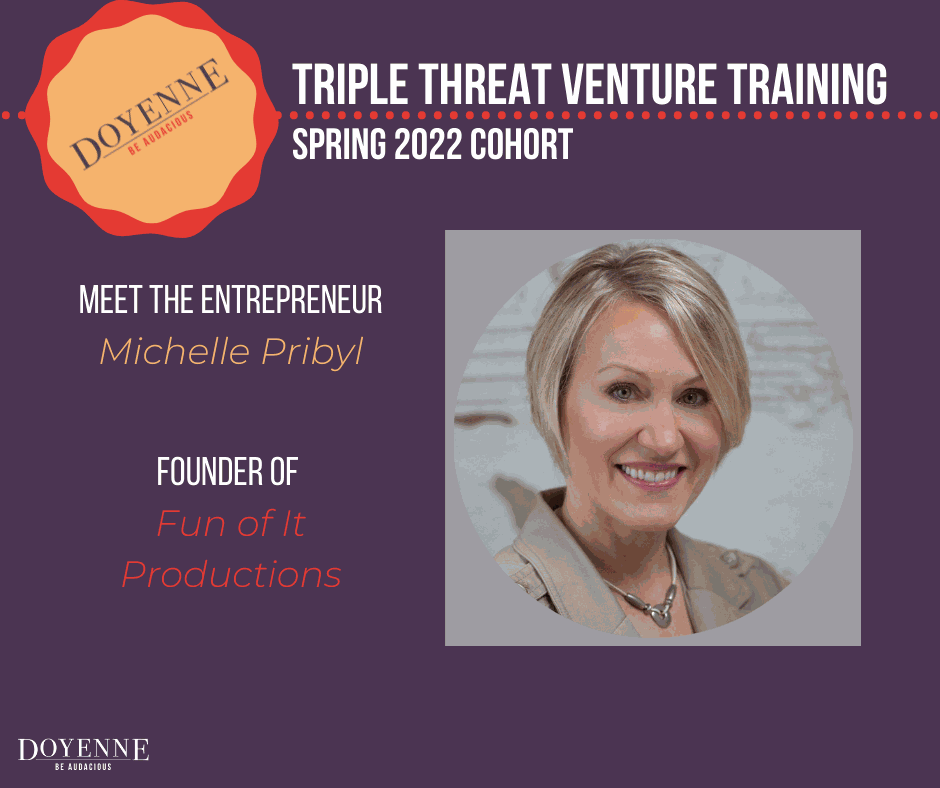 Michelle Pribyl of Fun of It Productions
While still in the formation stage of venture growth, Michelle's mission is to help people connect and bond through games, fun, and laughter.
Providing both corporate and private clients with concierge-like service to customize games and activities to their needs. From team bonding to engaging entertainment for private events, Fun of It Productions delivers fun, inspiring experiences that engage, enlighten and entertain all.
Contact Fun of It Production to Learn More 608.620.5115
Watch Michelle's Pitch from the Spring 2022 Showcase event