Doyenne mobilizes communities to create entrepreneurial ecosystems where women entrepreneurs from all backgrounds thrive.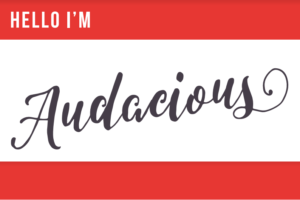 Doyenne believes everyone should be their audacious selves. This means being brave, bold, empowered, accomplished and using your voice to make change happen. Women aren't broken, but the public perception of entrepreneurship is. Women do not need to be anything besides their badass-selves to be able to build the ventures of their dreams and accomplish all their entrepreneurial goals.
Why Invest in Doyenne?
"When you help a woman, you help a woman entrepreneur, you help an entire economy" -Julann Jactzak, VP of Wisconsin Women's Business Initiative Corporation
Since Doyenne's inception in 2012, all of our programming, the Doyenne Evergreen Fund and organizational operations has been possible through gracious corporate supporters and partnerships, local foundations, city and state economic development grants, programming fees, and individual contributions. We run on a very lean budget with over 75% of our annual budget going toward supporting our entrepreneur members.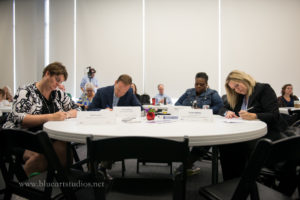 YOUR DONATION CONTINUES OUR WORK
Doyenne's 3 key strategy approach:
Develop the Entrepreneurs - professional development that focuses on entrepreneur knowledge development to encourage venture success. Our workshops and coaching opportunities tie the big picture strategy to the key milestones and resources the entrepreneurs will need along their journey to reach desired outcomes

Fund the Ventures - By directly putting dollars into the hands of women-owned ventures and creating pipelines for access to funds

Transform the Narrative - Entrepreneurship happens within a life, and we need to refocus the attention from the old, tired stories that don't work for creating a level playing field and build a new one through changing mindsets and the way we do business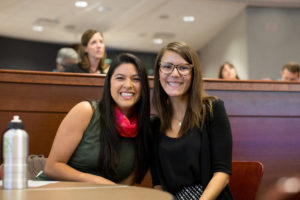 H(er)story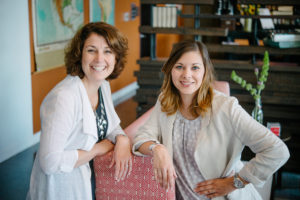 Founded in 2012 by Heather Wentler & Amy Gannon, Doyenne rights two wrongs. First, the founders wanted to eliminate the gender gap in the entrepreneurial community and second, they were tired of asking and hearing time and time again, "Where are all the women?" Rather than continue to complain about the inequity within the community, they decided to do something about it. Doyenne is a 501(c) 3 non-profit organization.
Doyenne hosts over 20 events throughout the year, with some programming open to the public and some focusing on entrepreneur development. We have steadily seen a 20% growth in our programming attendance over the years. We have impacted over 1000 entrepreneurs through our developmental programming, coaching and pitching events, and our systematic approach to working within an ecosystem.
Systematic Approach to Changing an Ecosystem
Entrepreneurship happens within a life. No matter their gender, age, ethnicity, or prior experiences, when individuals step into entrepreneurship they bring knowledge, skills, ideas, and a willingness to take a risk on themselves to launch their ventures.
Doyenne understands that as entrepreneurs grow their ventures, their skills, network and resources also need to grow along with them. We have developed a multi-faceted approach to meet the entrepreneurs where they are along their entrepreneurial journey and work with them to move their venture to the next level of success. These approaches are fluid and work in conjunction with each other, not in a sequence.
Building an army of women who have strong entrepreneurial skills
Shifting the community narrative
Investing money into ventures owned, led, and operated by women and people of color
Encouraging women to see themselves as investors, not just philanthropists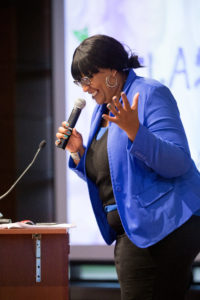 Be Audacious!
Join our Movement and invest in Doyenne