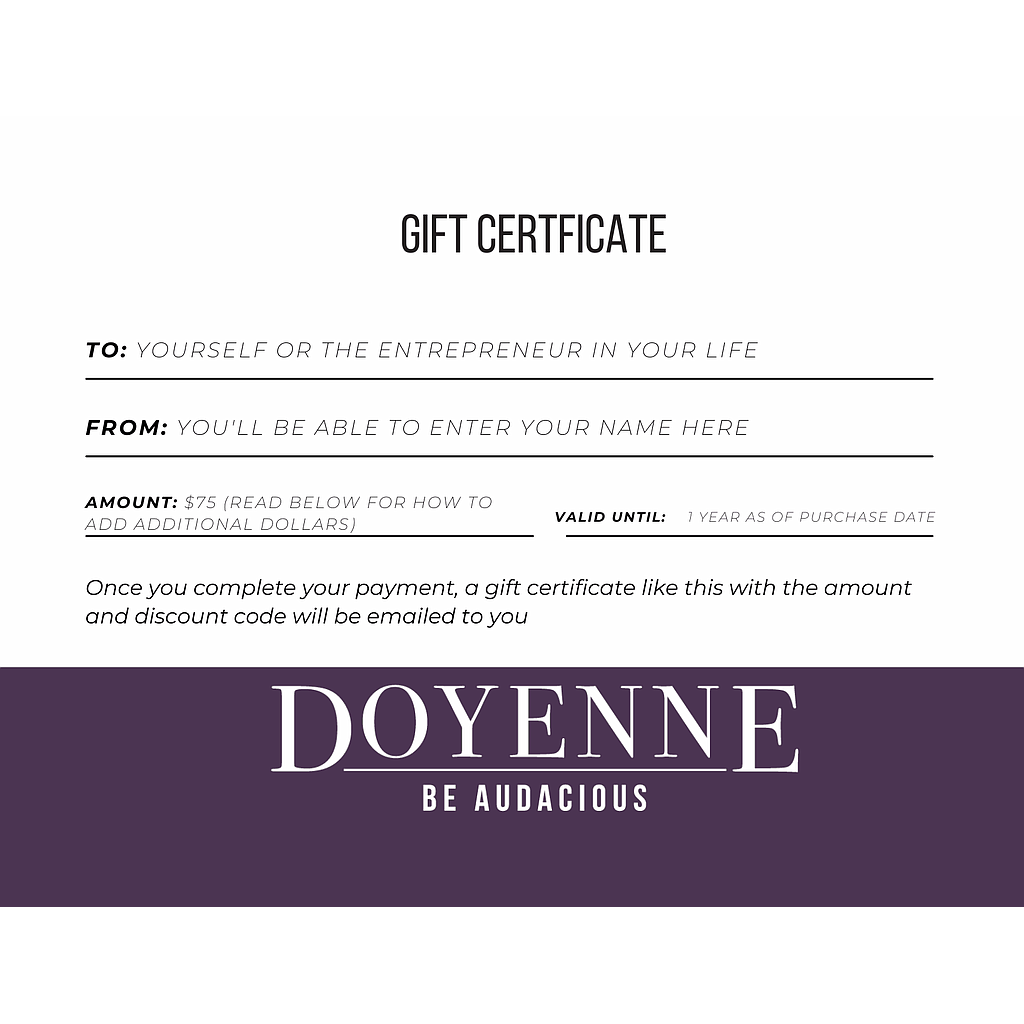 Doyenne Gift Certificate
Default price of $75.00
A Doyenne Gift Card is a great gift for yourself or an entrepreneur in your life. Doyenne gift cards show you're committed to investing in yourself or the entrepreneur in your life for their future and continued success. 
Need more than the set $75: Click "Add to Cart". This action will automatically take you to your Cart page. Use the back button on your browser to return to this page and click "Add to Cart" again to reach the desired amount.

Great for Coaching Sessions. One on One Coaching Sessions are $75 for a 50-minute session and are curated to meet your needs, where you're at now, and support the growth you're working towards. There are no pre-set agendas or checkboxes you must have done before meeting with a Coach. We're here to support you and your goals! 
How to Use the Gift Card: Once purchased, an email will be sent to the purchaser with a pdf file of the gift card for you to print and/or save for your files. Each gift certificate will have a unique Voucher Code written on it. When the user adds a Doyenne product to their cart, upon checkout, they will enter the unique code into the Voucher Code box and the discount will be applied.